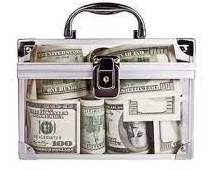 Health Costs Transparency
On August 22nd the New York Times reported on compliance with a new federal rule requiring transparency in costs from hospitals. According to the Center for Medicare Services, starting January 1, 2021, each hospital operating in the United States has been required to provide clear, accessible pricing information online about the items and services they provide in two ways:
As a comprehensive machine-readable file with all items and services.
In a display of shoppable services in a consumer-friendly format.
This information will make it easier for consumers to shop and compare prices across hospitals and estimate the cost of care before going to the hospital.
CMS reviews a sample of hospitals for compliance in addition to investigating complaints that are submitted to CMS and reviewing analyses of non-compliance, and hospitals may face civil monetary penalties for noncompliance. A related change requires that by 2023 insurance companies show your estimated out-of-pocket costs ahead of time. 
The industry continues to oppose the law in courts and by one estimate less than 6% of hospitals have complied. The published results show that the cost for identical procedures varies not just between hospitals but between insurers. One insurance company may pay the hospital one price for the procedure and another insurance company another price. It would seem neither hospitals nor insurers know what their true costs are. 
This makes efforts to allocate cost to patients who shop for prices (consumer driven healthcare) or to steer them to cheaper alternatives (like reference based pricing) quixotic at best. But the purpose of the rule is to make such judgments possible for the consumer and plan administrators. 

These changes could have a huge impact on how insurers set rates and the always increasing reliance on cost sharing in the benefits market. We will keep you updated on the development of the system.